Running is among the most recommended and effective cardiovascular exercises,ideal for people across age groups. However, to enjoy running and make it a consistent part of your lifestyle, it is vital to ensure that you have all the solutions that help make it a comfortable, irritation-free affair. That is why investing in appropriate clothing, shoes, on-the-go music and other supporting essentials is so important. And if you are often prone to chafing in the underarm, effective anti-chafing solutions need to be on that essentials list.
Did you know? A studypublished by the National Library of Medicine identifies chafing as the second most common running issue after blisters, backed by the data that at least 42% of runners suffer from chafing.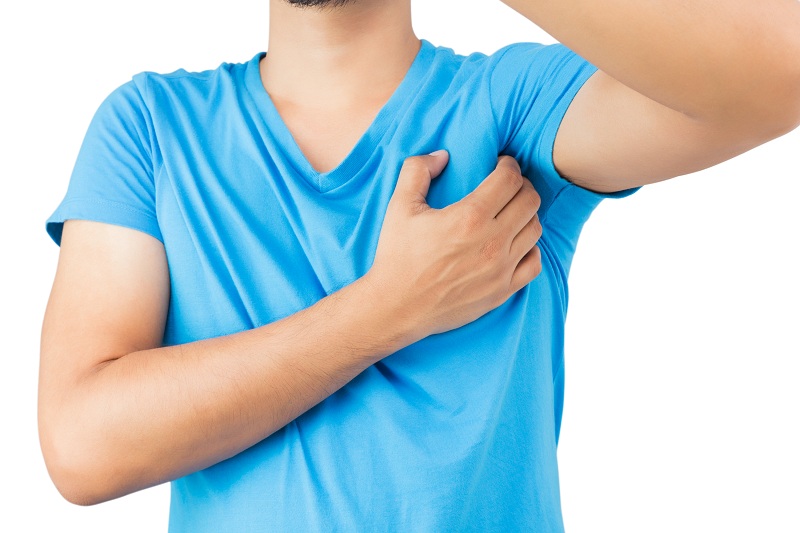 Causes of underarm chafing
The primary cause of underarm chafing is friction. When your skin rubs aggressively and repeatedly against fabric or another layer of skin, it can lead to irritation. Over time it worsens, reddening and swelling in the form of a rash that can make it extremely painful to keep up with your running regime.
Alternate causes of underarm chafing
In addition to fiction, there can be several other issues that cause underarm chafing. For example:
Moisture accumulation in the armpits.
Allergic reaction to fabrics, skincare products, sunscreens, chemicals, etc.
Skin infections causes by bacteria, yeast, or mold.
Ill-fitting clothes amplifying the friction that causes underarm chafing.
Why is underarm chafing so common with runners?
Running or any kind of intensive cardiovascular activity heats up the body and releases moisture in the form of sweat. When this moisture lingers and is not allowed to dry properly, it can create ideal breeding conditions for the growth of infection-causing microbes.
Furthermore, the constant movement of runners and their arms intensifies skin-to-skin and skin-to-fabric friction, irritating the sensitive underarm skin.
Therefore, to prevent underarm chafing when running, measures should be taken in a way that it helps.
Keep the skin dry
Reduce/prevent friction
Keep the area free from infection or allergies
How do we do that? The following ways will elaborate on achieving the above goals and preventing underarm chafing during runs.
Seven ways to prevent underarm chafing when running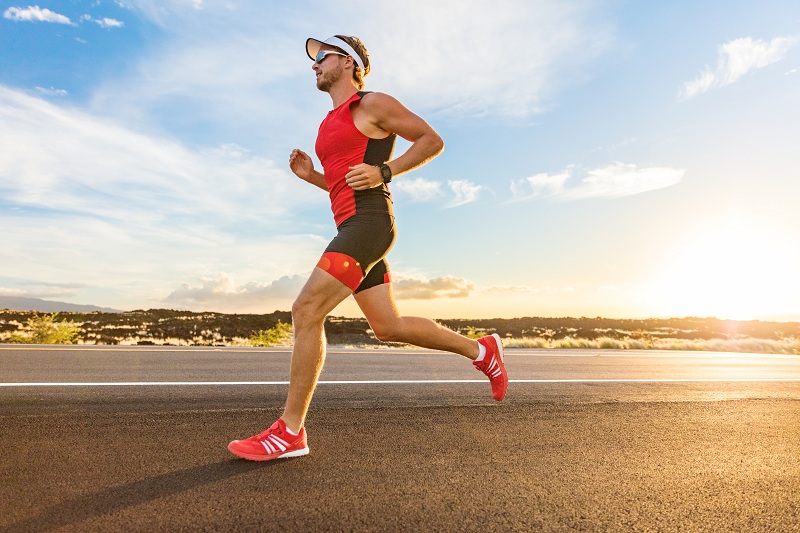 1.  Choose clothing specifically meant for runners
There is a reason why active wear brands are constantly innovating their running lines. The comfort of such clothes is superior to ordinary cotton t-shirts. The fabrics are moisture-wicking which ensures the skin remains dry no matter how much you sweat. Hence, it helps eliminate one of the primary causes of underarm chafing- moisture accumulation.
2.  Always wear fresh clothes before starting the run
Cleanliness is vital for skin health. Clean and dry clothes not only put you in a pleasant state of mind but also ensure that your skin is not irritated by leftover debris or sweat particles from your previous run or activity. Clean clothes can prevent and minimize allergic reactions and infection symptoms.
3.  Choose the right fit
Your running clothes and sports bras (for people with breasts) should be like a second skin, supporting you exactly as needed. It is crucial to find the right fit every time otherwise it could intensify friction and make your skin more prone to chafing.
4. Opt for clothes with flatlock seams
Flatlock seams do not stick out and lie flat on your skin, thereby minimizing the chances of irritation or friction during movements.
5. Avoid running in extreme heat
The weather can be a huge factor in aggravating skin conditions such as underarm chafing. If you run when the temperature is high and dry, you are more likely to experience discomfort and worsening of chafing symptoms. Ideally, early mornings and evenings are smart choices for your run time. But on pleasant days when it is cool and the sun is not too strong, stepping out for a run might not be a problem.
6. Shower immediately after the run
Going back to maintaining good hygiene, taking a shower after every run, preferably with an antibacterial or antimicrobial soap can prevent chafing or rashes caused by infections and allergies. Besides, you do not want body odour to linger long after you have run for the day.
7. Apply an anti-chafing barrier on the armpits
An anti-chafing gel or anti-friction is among the most effective method to prevent underarm chafing when running. Ideal for all skin types, these products are made of skin-friendly silicone elastomers using a patented technology- one of its kind in India.
A silicone based anti-chafing gel for creates an invisible and breathable protective layer on your underarm skin to prevent it from coming in direct contact with fabric thus protecting your skin from rashes and chafing for long hours or for as long as you run.