Maintain a healthy lifestyle is important to avoid developing any health related problems. You have to maintain a perfect balance of physical activity and a well-balanced diet. What you eat will have a direct impact on how you feel throughout the day. Interestingly, you can find online meal delivery services where you can order healthy meals to clean your diet a bit. Most of these sites allow you to select from a wide range of menus, but some sites would have pre-planned menus to help you get the number of calories you want to achieve your fitness goals. If you haven't tried any such diet plan before, you may want to start with a 1-week diet plan.
Such diet plans include a number of food items from different food groups. In many cases, you get three meals along with three snacks a day for seven days. Here is a one-week healthy meal plan example for you to learn what you will get when you opt for an online healthy meal delivery service.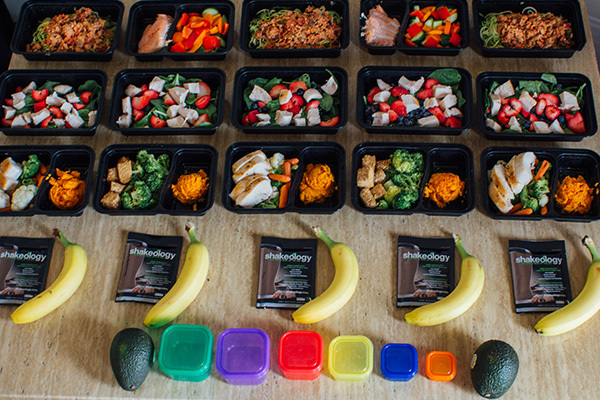 Breakfast: It is important to limit your caloric intake in your first meal of the day, but you should still eat nutritious food. For instance, you can have a grapefruit along with two slices of whole grain toast. You can also go for two poached eggs along with a cup of low-fat milk and a cup of herbal tea. Black tea would also do. This breakfast provides you with about 500 calories along with 63g of carbs and 27g of protein. You also get 23g of healthy fat from your breakfast. After your breakfast you can have a snack, which may include a banana, a cup of plain yogurt, and a glass of water.
Lunch: You may have 6-ounce portion of chicken breast for lunch along with large garden salad with onion and tomato. You may also go for a cup of croutons with a tablespoon oil and vinegar. Your lunch would provide you with 425 calories along with 37g of carbs, 44g of protein, and 9g of fat. After your lunch, you can have a snack, which may include half of pita bread, a cup of carrot slices, three tbsp of hummus, and a cub of herbal tea. Your snack will provide you with 6g of protein, 157 calories, and 5g of fat.
Dinner: In your one-week healthy meal plan example, your dinner is extremely important and it should contain no less than 600 calories. A good idea would be to have a cup of steamed broccoli, four-ounce of halibut, a cup of brown ice, a glass of white wine, and small garden salad with a cup of tomato, spinach leaves, and onion topped with a couple of tablespoons of vinegar and oil. Your dinner would also provide you with 42g of protein, 77g of carbs, and 8g of fat. You may also consider having a snack after your dinner, which may include two tbsp of whipped cream, a cup of blueberries, and a glass of water – it provides you with 100 additional calories along with 1g of protein and 2g of fat.
It is a good one-week healthy meal example and tells you what your meals would look like, but you can always have your meals tweaked as per your unique requirements.